Chede (Colombia)
A Visit to a Fairmined Certified Gold Mine
Date: September 25, 2023
A Challenging Time to Visit
In the heart of Colombia's Cauca region lies Chede, a Fairmined certified gold mine. Our journey to this remarkable place was not without its challenges, given the complex political landscape in Colombia. As the country prepared for local elections and grappled with the ongoing presence of armed groups in rural areas, our visit to Chede faced unexpected hurdles when our plans were leaked to local authorities.
In light of this situation, the Alliance for Responsible Mining, the organization behind the Fairmined certification, strongly advised against our visit. Even the travel agency responsible for organizing the trip declined to assume any responsibility. The concern was that international visitors like us might become targets for kidnapping, potentially being used to influence local communities and the upcoming elections in favor of dominant guerilla groups.
After lengthy deliberations with the mine's managers, we made the decision to proceed with our visit to Chede, fully aware of the risks involved. 
Sebastian made sure we arrived safely at Chede.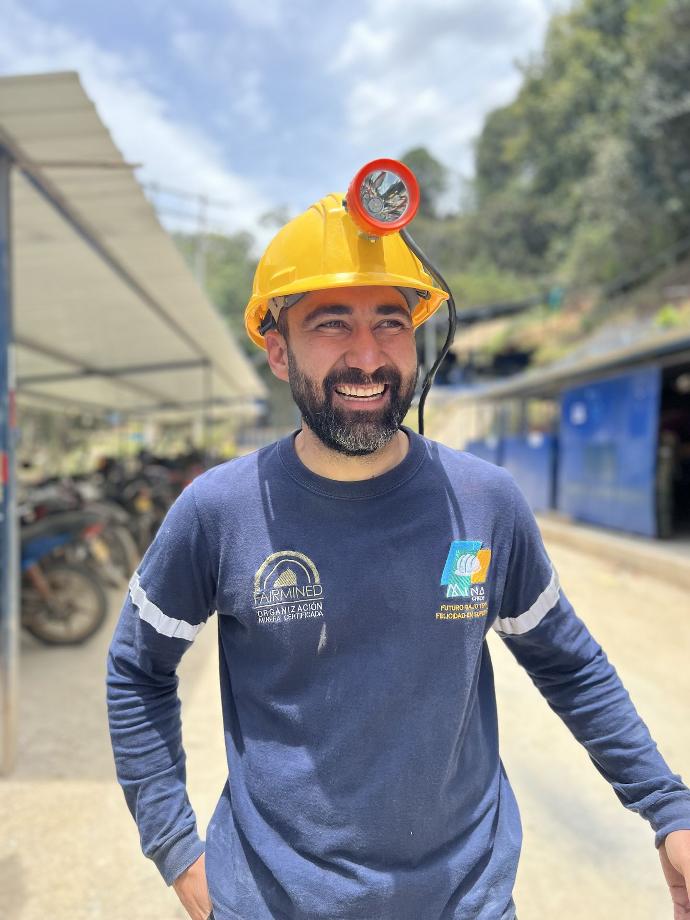 Getting to the Mine
Our journey began early in the morning when one of Chede's operational managers picked us up in Popayan. We embarked on a nearly two-hour drive, passing through the local mining community of El Tambo. The paved road gradually transformed into a dirt path, leading us another 40 minutes up to the mining grounds.
Along the way, the signs of constant threats to these communities were evident. Armed forces were stationed alongside the road, FARC signs marked their presence, and we were advised not to take videos or photos of the people along the route.
 
Despite the looming threat of violence, 
the Macay valley's natural beauty surrounds the Chede mine.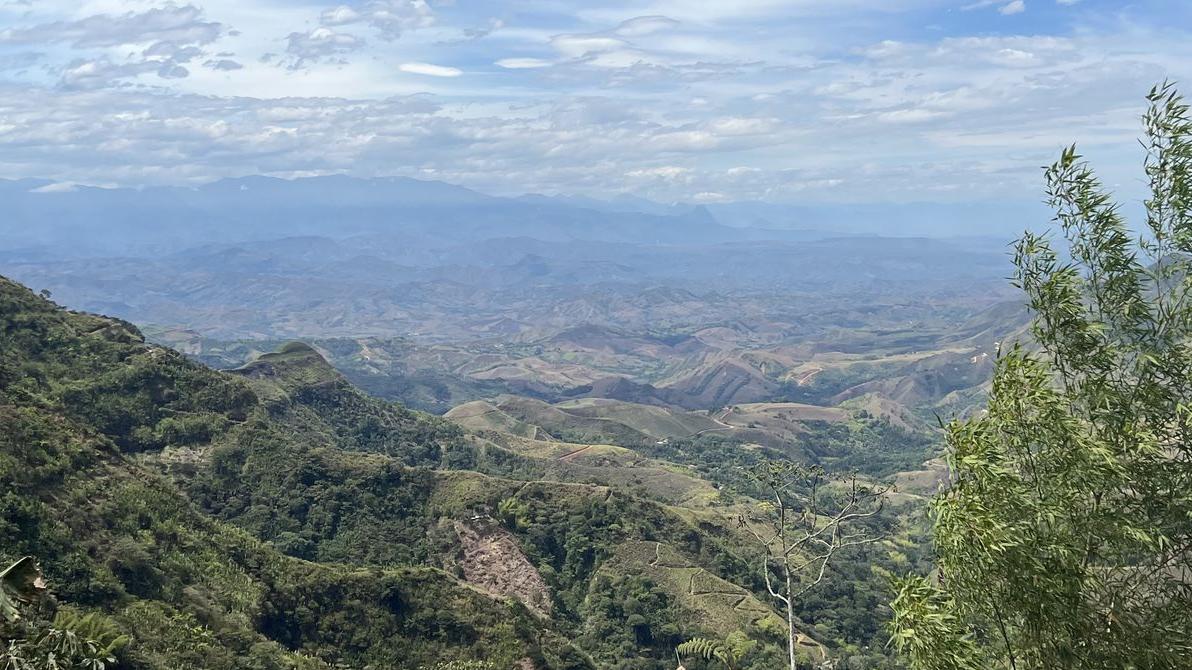 Illegal Mining Activities Along the Road
Shortly before reaching Chede, we passed illegal mining sites along the road. Unfortunately, these illegal mining sites are a common sight in the region. While there have been a few instances where the government cracked down on them, they are often tolerated, and little is done to shut down their operations.
In 2022, an estimated 3,000 to 5,000 kilograms of gold were produced in the Artisanal & Small-Scale Mining (ASM) sector of Colombia. In that same year, only 50 kilograms of gold came from responsible small-scale mining certified by Fairmined. 

For the people of the Cauca region, the choices for making a living are limited:
Try their luck searching for gold.

Work on a coca plant.

Join one of the guerilla groups.
None of these options offer a secure livelihood, despite the country's rich natural resources.
CHEDE - A Success Story
Javier Jaramillo, the owner of Chede, has a remarkable story. He started working as a miner at the age of 12, enduring arduous conditions, sometimes spending up to 30 days underground, surviving on cans of tuna. Through sheer determination and skill development, he saved enough money to purchase the mining rights for Chede, despite the inherent risks.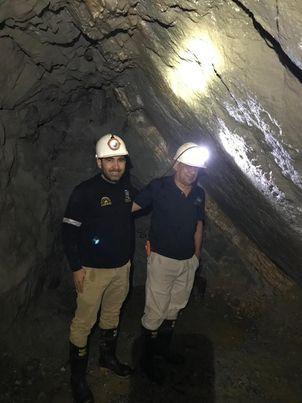 Javier Jaramillo (on the right) together with his son in law Sebastian in one of Chede's mining tunnels right next to a gold vein.
Finding the Perfect Gold Vein
In the mining industry, reliable data on actual gold resources at a given site is scarce. While geological testing can provide some insights, it remains impossible to predict the extent of a gold vein or its gold-carrying capacity. Javier's gamble paid off, and Chede prospered. Today, his daughter Anny Jaramillo and her husband Sebastian manage the operations with a shared commitment to giving back to the local community.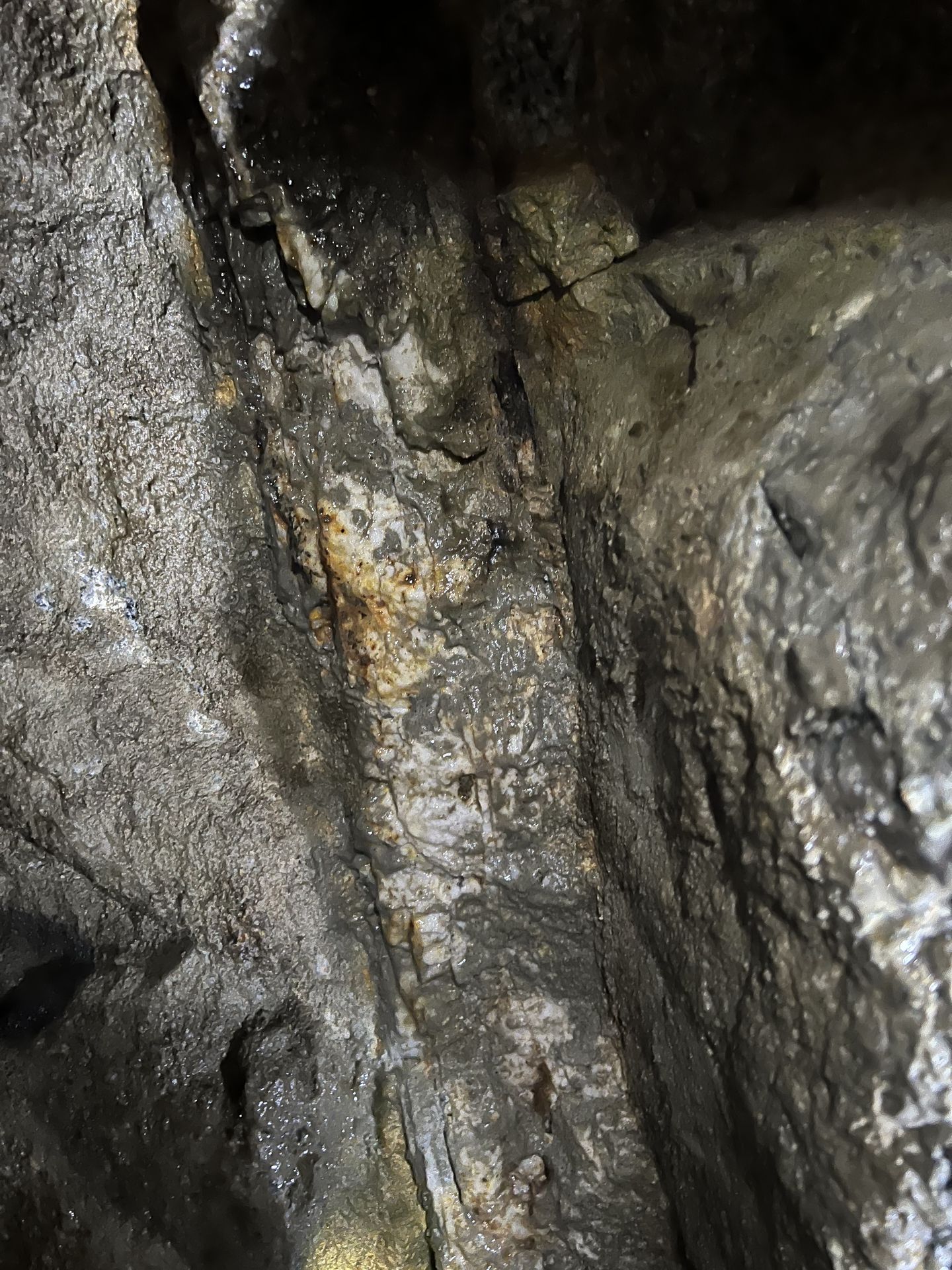 Gold vein in Chede.

Becoming a Gold Mine with Purpose
Anny, when introduced to the Fairmined certification system, recognized that Chede could meet its stringent requirements. She enthusiastically embraced the concept of responsible mining. Since 2018, Chede has maintained its Fairmined certification, with currently more than 170 people dependant on the mining operations.
From Changing a Life to Changing the Face of a Whole Community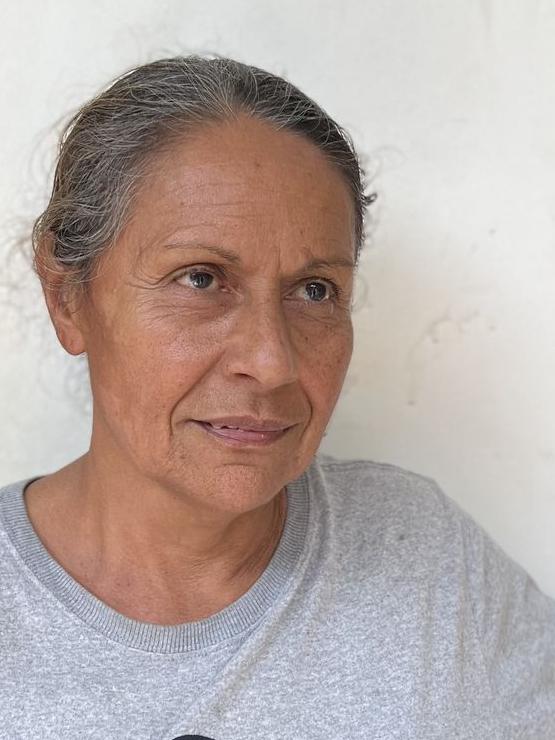 Sulai earns a living by searching for gold in rocks that are regarded as waste material. 
Sulai is one of those individuals whose life has been transformed by Chede. Although not directly employed by the mine, she resides on its land and earns a living by sifting through rock debris that doesn't contain enough gold for processing by the mine. Previously living in a basic shack without proper flooring or electricity, Sulai's life took a turn for the better when Chede used the Fairmined premium to build her a stone house. This allowed her to reunite with her mother, who she can now care for.
Mental Health Care for Workers
Anny and Sebastian also have initiated a program offering all employees the opportunity to meet with a therapist once a week. They were skeptical at first, whether the offer would actually be used but contrary to their fears, the program has been widely embraced, with the therapist fully booked every week. This illustrates that the impact of Anny and Sebastian's work extends far beyond the mining grounds, positively influencing entire communities and their way of life.
The story of Chede is a story of hope and resilience, and it shows how responsible mining can have a transformative impact on communities and entire regions.