More than
150 million people

worldwide depend
on artisanal mining.
WHY FAIR GOLD
​
More than 90 % of miners work in small-scale mining.
This makes small-scale mining one of the most important economic factors in regions where there are hardly any alternative sources of income.
However, due to the lack of organizational structures, workers in small-scale mining are exploited and underpaid in many places.

Child Labor
is a Big Problem
Child labor is not uncommon and the numbers of children working in small-scale mining are increasing.
The payment for gold mined is not enough to feed a family or to provide children with an adequate education.
To find out more about the problems of child labor in mining, you can read the full report by the International Labour Organization.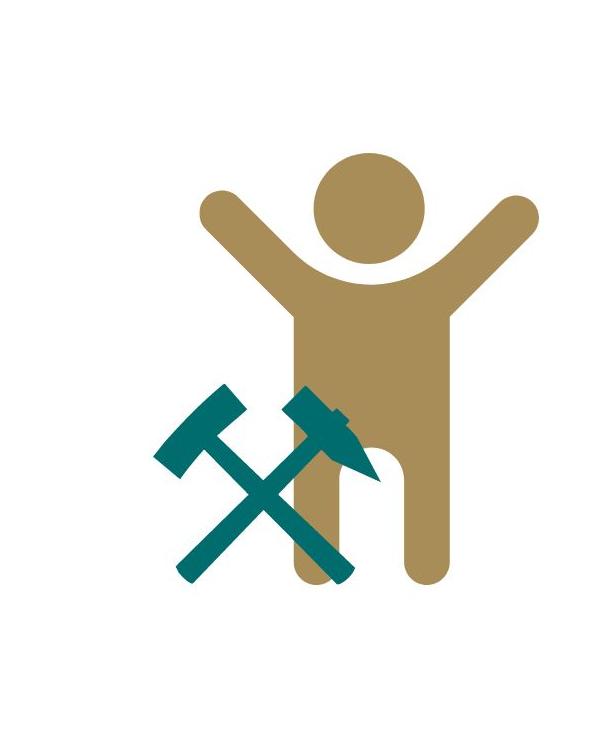 1 Mio
children work in small-scale mining

150 Mio
people depend on artisanal and small-scale mining.
Artisanal Mining is Important
Millions of people worldwide depend directly or indirectly on artisanal and small-scale gold mining. Impressive when you consider that artisanal and small-scale mining accounts for just about 15% of global gold mining.
Small-scale mining done right has the greatest possible positive impact for millions of people. Get an insight of how Fair Gold is impacting miners by reading the latest Fairmined premium report.
Recycled Gold
is no Alternative
Recycled gold is an important supplement to cover the demand for gold.
Unfortunately, the gold supplied for recycling is not even enough for a quarter of the world's demand, which is increasing even further. As a fact, mining remains the most important source for gold and the only source of income for millions of people.

By choosing fair gold from responsible mining, you are actively supporting the people at the very beginning of the supply chain. Fair gold provides them with a secure livelihood and promotes the sustainable development of local communities.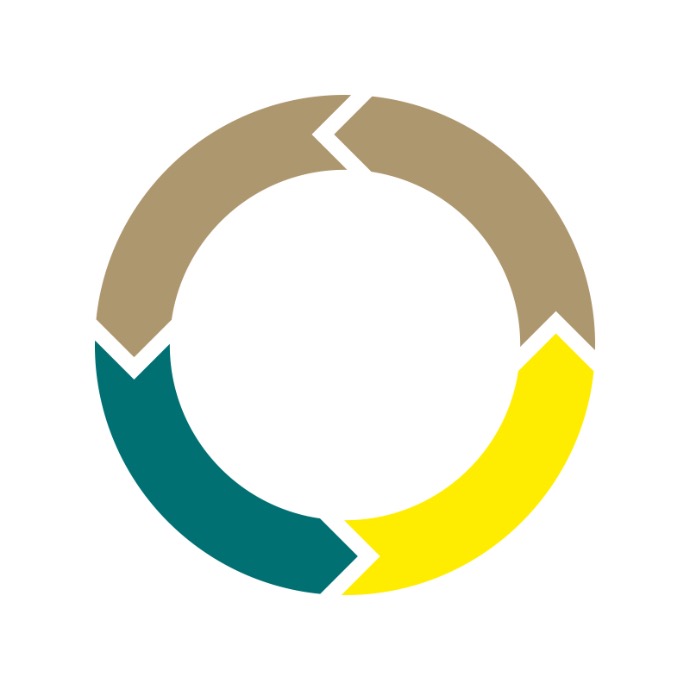 23 %
of the worldwide gold demand can be met with recycled gold.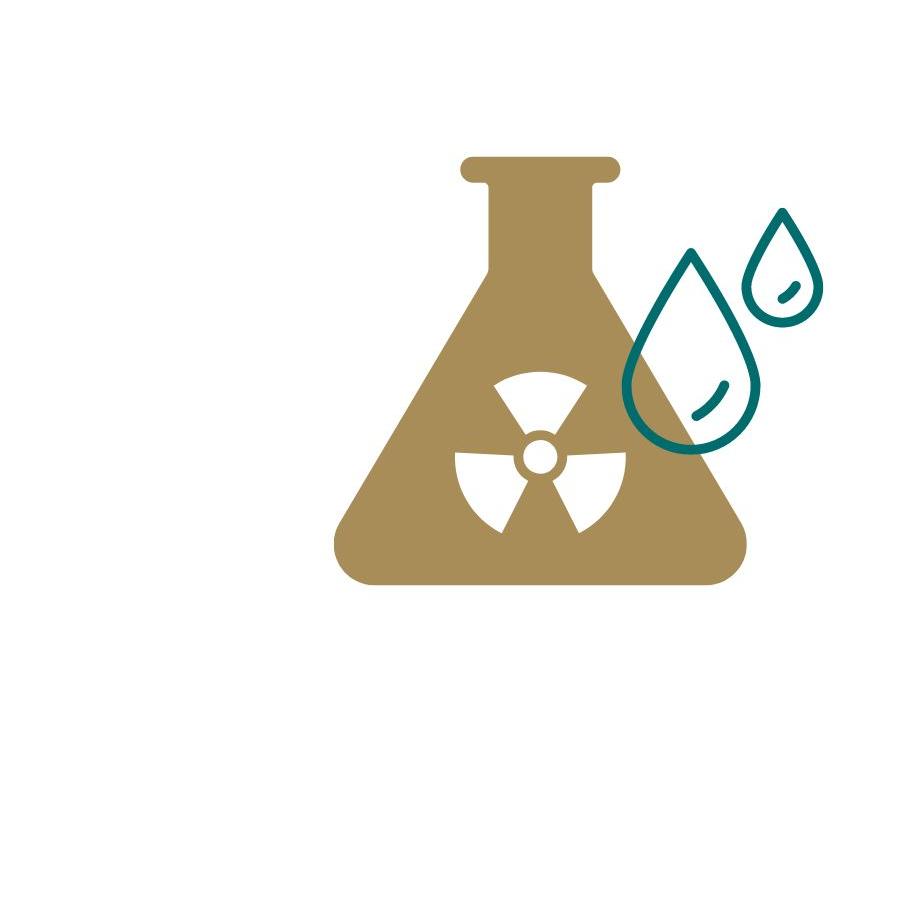 180 Mio
tons of toxic waste are produced by irresponsible mining.
People & Nature at Risk
People risk their lives by going into the mines without
protective clothing and exposing themselves to chemicals such as cyanide and mercury.
The toxic substances do not only endanger the health of the workers. Catastrophic environmental damage is the result. Due to a lack of technical equipment and knowledge about the fatal effects on nature, chemicals are not disposed of properly. They flow into waters from which drinking water is obtained and contaminated fish is being consumed.

Learn more about the environmental damage of irresponsible mining (ext. link)
Fair Gold is Trustworthy
Buying fair gold from responsible small-scale mining ensures that people work under dignified and safe conditions. At the same time, the environment is protected and social inequalities are tackled sustainably.
The traceability and physical separation demanded by Fairmined and Fairtrade standards, as well as the auditing by independent certification organizations, ensure that no gold from conflict regions or illegally operating mines is wrongly declared as Fairmined or Fairtrade certified.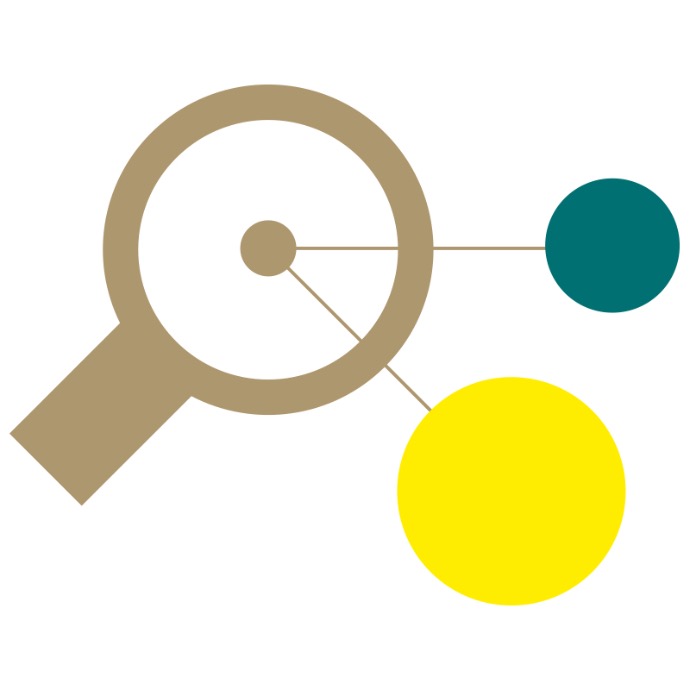 100 %
Transparency & Traceability
NEWS
There is a lot of talk about the gold mining industry.
While we try to gather as much information as possible on our website, there is more out there. We collected some media reports about the current situation in the artisanal and small-scale mining sector for your research.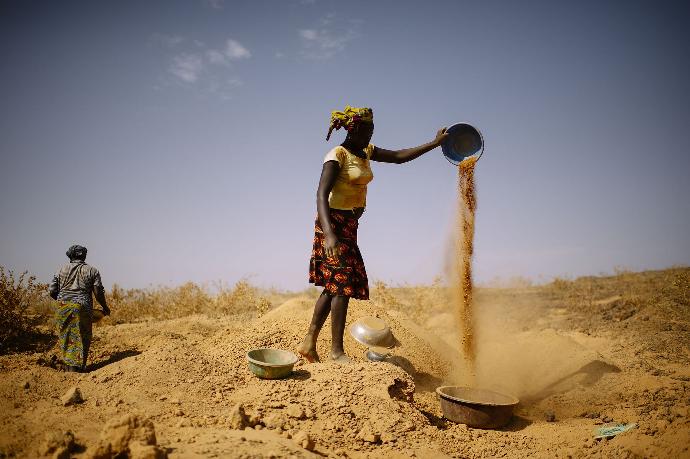 Die dunkle Seite des Goldes
«Détour doré» - Goldstudie 2020

Swissaid, 2020 - Photo © Flickr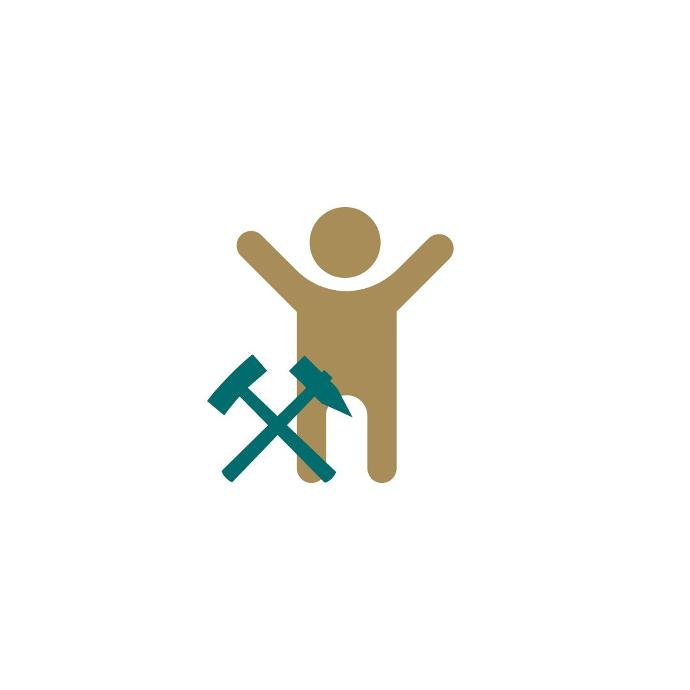 Ghana: Kinderarbeit belastet Lieferketten im Goldhandel

Raffinerien riskieren, von gefährlicher Kinderarbeit im Kleingoldbergbau zu profitieren
Human Rights Watch, 2015
Weiterlesen
​
SHOP

Gold & Silver with an Impact.
Jewelers & goldsmiths can find a wide range of semi-finished jewelry products out of certified Fairtrade Gold & Silver as well as Fairmined Gold & Silver.
Are you looking for an ethical investment? We offer Fairtrade Gold bars.